Autism Treatment in Vancouver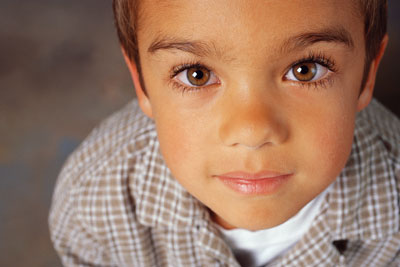 BIOMEDICAL TREATMENTS FOR AUTISM
When your child has Autism, you may be told it can only be "managed," and that drugs and behaviour therapy are your only options.
At Vitalia Healthcare Naturopath, we provide a full range of bio-medical treatments that can help heal the underlying problems so your child can have a fuller, healthier life.
This is not only a matter of improving your child's biochemistry to control the factors that can irritate or block brain functioning, but also using therapies that can reverse the damage that has been done.
Click here to read more about biomedical treatments
As autism has become increasingly common, affecting as many as one in 68 children, advancements in research are starting to uncover potential underlying causes and the complex relationships among factors such as brain development, metabolism, digestion, toxicity, genetics and the immune system.
Autism is diagnosed according to psychological criteria, but its medical causes can be treated and its symptoms reduced or reversed. However, each child is unique, and medical treatment must be adapted to your child's specific condition.
The Naturopathic physicians at Vancouver Vitalia Health Care are DAN!-trained and continue their training through the Medical Academy of Pediatric Special Needs (MAPS). They use Defeat Autism Now!(*) protocols and naturopathic therapies to improve the various functions that affect autism.
Our science-based bio-medical approach services start with testing, which can include screening for food sensitivities, toxicity and digestive problems.
Diet and nutrition

It's important to ensure your child's food isn't creating problems. After testing, we provide diet counselling to reduce food sensitivities or allergies, ensure good nutrition that supports brain and nervous system function and improve digestion. This can often include supplementation with enzymes, vitamins, minerals, antioxidants or probiotics, as well as other autism-specific supplements.

Detoxification

Heavy metals and other toxins that can damage or impair brain function can be removed from the body through chelation therapy.

Systemic improvement

We use naturopathic and herbal remedies to improve cellular and organ function, counter genetic tendencies and improve tissue development. Through testing, we identify and treat fungal, viral and bacterial imbalances, and ensure proper immune functioning.
Schedule your appointment for autism treatment at Vitalia Health Care Vancouver office.
Click Here to link to the Autism Treatment Evaluation Checklis
Review
Mother's testimonial of her 4 year old son's progress after 6 months of Biomedical treatment for Autism. Speech and behaviour significantly improved.