Family Planning in Vancouver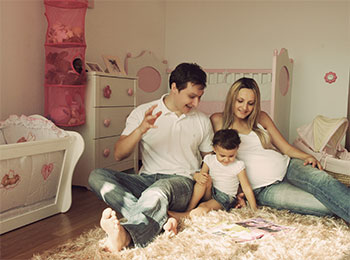 At our Vitalia clinic in Vancouver, we realize that there is nothing more important than your family, so we are proud to offer health care and support for all stages of family planning, including pre-conception care, fertility, and pediatrics.
We offer a wide range of options that can be useful throughout all the stages of family planning. Appointments during pregnancy can encourage healthy child development and treat common ailments like morning sickness, back pain, and ingestion. Acupuncture treatment has been shown to help turn babies for easier delivery, and can induce labor when the time is right. Post-natal guidance will help you monitor your mental and physical well-being after giving birth.
We also offer breast feeding support which can encourage milk flow. If you are undergoing treatment with other professionals, such as a fertility clinic or another primary care provider, we will work with them to develop a personalized health plan for you. Our overall goal is to improve the health of women, infants, children, and families.
Pre-Conception
Before picking out baby names or nursery colors, it's essential for a woman to consider the state of her own health. Regular visits to a health care provider can address any concerns that a woman may have prior to conception and to prepare the body for pregnancy.
Several areas should be considered before trying to conceive including medical history, diet, emotional support, lifestyle, and work environment. Ideally, a couple should begin planning for a baby four to six months prior to the date of conception. Pre-conception planning aims to maximize both the woman's health and the health of her baby-to-be.
Fertility
Optimizing the health of parents-to-be is important when taking family planning to the next level. Factors such as hormone imbalances, diet, lifestyle and removing barriers of infertility are addressed at Vitalia Health Care. Acupuncture is an age-old therapy that contributes greatly to successful pregnancies and can be performed in conjunction to naturopathic care. Our naturopathic physicians have helped multiple couples realize their dreams of starting or adding to a family.
Pediatric Care
After baby is born, be prepared for motherhood with support from our Vitalia family planning professionals. Breast-feeding moms can get help to encourage milk flow to ensure that baby receives proper nutrition during the first months of life. We offer information on nutritional supplementation, dietary counseling, and other important expects of pediatrics to ensure that your children live healthy, happy lives.
There are a number of benefits to family planning, including:
Knowledge of fertility issues. Bring any health problems you may have to light if you have difficulty conceiving. If you do not get pregnant after a year of trying, it may be time to get evaluated by your health care provider.
Choose your family size. Family planning allows couples to choose the size of the family they would like to achieve according to their financial situation and their desire for a certain number of children
Become financially stable. Financial troubles can make it difficult for growing families to thrive. Family planning begins before conception to ensure that you are fully ready for the commitments of a new baby.
Ensure healthier moms and kids. Regular health care before, during and after pregnancy can help ensure that the entire family stays healthy. This is especially important for a pregnant mother during the development of her baby.
Family planning services provide numerous benefits to the mother, father, children, and the family. At Vitalia Healthcare, our team of family planning experts goes above and beyond to ensure that your family gets off to a great start with proper guidance and support for all stages of family planning.