Vancouver Nutritional Consulting
Body Composition Analysis
Jump Start Metabolism Program
Permanent Weight Loss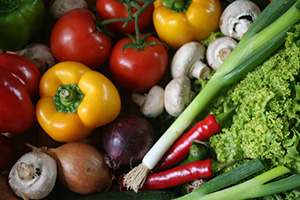 Personal wellness begins with how we nourish ourselves. The nutrients in our food are the building blocks that allow our bodies to perform each and every daily task. What we choose to eat – and not eat – is then essential for our wellness, productivity and vitality.
In our increasingly toxic world, our food choices have never been more important, but it is often an overlooked aspect of one's health plan.
At Vitalia, we take a holistic approach to health by offering our clients an opportunity to consult with a Nutritionist.
What can our Holistic Nutritionist offer you?
an assessment of your dietary and lifestyle habits and recommendations to help you meet your nutritional goals
education on how food can affect the body and impact wellness
meal plans that are personalized to your tastes and wellness goals
grocery store tours to help you identify nutritious foods, the non-foods to avoid, and how to read food labels
at home visits to teach you how to set up and stock a non-toxic kitchen, prepare every day staples and get organized
a strategic plan broken down into small, actionable steps to help you meet your nutritional goals
Our Vancouver Holistic Nutritionist can support you with specific diets such as GAPS, SCD, Paleo and plant-based diets, as well as identify a nutritional approach that is supportive to your unique needs and conditions – as determined by a doctor.
Changing one's diet can often be a challenging endeavour. At Vitalia, we support our clients through the struggles to help them achieve their dietary goals with ease.
Download our Diet Diary (pdf)
Learn more about our Holistic Vancouver Nutritionist
Work with a nutritionist who supports who you are, your tastes, your pleasures, and gets you where you want to be.
Natasha Asselstine, R.H.N. is a holistic nutritionist who works closely with individuals to develop a nutrition plan that's right for them. She focuses on her clients' needs, lifestyle preferences and personal tastes, to create a plan that's appropriate, enjoyable and easy to implement. If you'd like to feel heard, supported and excited to meet your wellness goals once and for all, work with Natasha. She knows firsthand the struggles that come along the path to wellness, and is your helping hand throughout your journey. All you need to do is take the first step.