WHAT IS MENOPAUSE?
Menopause is defined as the time in a woman's life when she has not had a period for 12 months. The years before menopause is considered the perimenopausal years. This transition most often occurs between the ages of 40 and 55. During this time a woman may experience changes in her menstrual cycle including a change in cycle length, hot flashes and mood changes.
Menopause is a great time in a woman's life, If her hormones are balanced. Having hormones balanced is key to optimal health.
In order to understand how hormones affect your body, it is important to understand the key hormones involved in the menstrual cycle.
WHAT IS ESTROGEN?
The first hormone is Estrogen. This is one of the main hormones involved in regulating the menstrual cycle. During the 1st half of your menstrual cycle, Estrogen starts to build the endometrial lining in preparation for a pregnancy.
Symptoms may occur if Estrogen is too high or too low relative to other hormones.
There are many estrogens and depending on where you are in your life, you'll have one that is more predominant.
*Estrone (E1) is the main estrogen after we stop cycling and enter menopause.
*Estradiol (E2) is highest in reproductive years.
*Estriol (E3) is protective and highest in pregnancy. Levels decline as we enter menopause.
WHAT IS THE ROLE OF ESTROGEN IN OUR BODY?
Estrogen has many important roles. It is involved in:
*Development of secondary sexual characteristics such as breast development and hip development *Helps to keep our skin healthy and smoot.
*One of the main players in keeping our periods regular each month
*Important for the health of our Cardiovascular system, for bone health and brain health
OTHER FUNCTIONS OF ESTROGEN
may help to prevent Alzheimers disease
increase metabolism
improve insulin sensitivity
regulate body temp
prevent muscle damage
improve sleep
improve blood flow
decrease hardening of arteries
decrease blood pressure
decrease cholesterol
increases HDL
reduces overall risk of heart disease
improves mood
increases concentration and energy
helps with sexual interest
lowers homocysteine (elevated increases risk of heart disease, cancer, bone loss, memory loss)
decreases wrinkling
decreases risk of colon cancer
decreases anxiety
WHAT ARE THE SYMPTOMS OF ESTROGEN DEFICIENCY?
There are many reasons Estrogen deficiency may occur. As we age, hormone levels decline. During perimenopause a woman may notice the symptoms of Estrogen deficiency. By menopause (defined as no period for at least 1 year), the symptoms may become more apparent or may affect a woman's daily life. Other reasons for low Estrogen levels include low body fat (a woman needs 22% body fat to menstruate regularly), excessive exercise, a thyroid problem and stress.
WHAT ARE THE SYMPTOMS OF LOW ESTROGEN?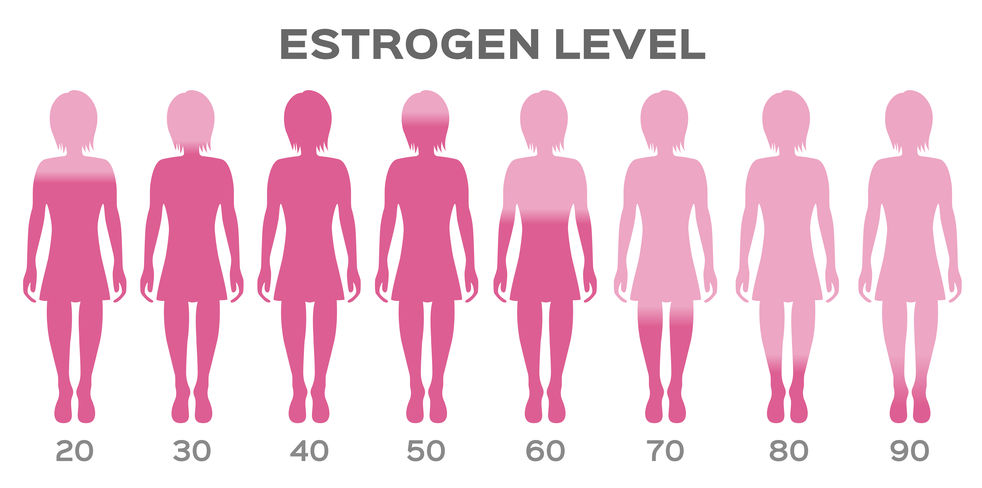 Symptoms may include:
-brain fog, anxiety, feeling irritable or moody, insomnia, hot flashes, night sweats, fatigue, dry eyes, decreased libido, weight gain, bloating and heart palpitations. These symptoms may really affect a woman's quality of life.
WHAT IS THE BEST TIME TO TEST FOR ESTROGEN?
Estrogen can be tested via blood, saliva or urine. Your Naturopathic physician can discuss which test may be best for you.
If you do not have a menstrual period, you can test anytime of the month. If you do have a period, test on Day 3 of your cycle. A saliva collection can measure hormones throughout the cycle.
THE IMPORTANCE OF ESTROGEN METABOLISM:
For healthy estrogen metabolism, we need good nutritional support, healthy liver and good bowel function. The way your body (and liver) metabolizes Estrogen is important in how you feel. During phase 1 of detox, Estradiol and Estrone is converted to 2OH, 4OH and 16OH forms. The 2 form is the best. The 4- and 16- forms may increase risk of certain cancers and contribute to fibroids, endometriosis, heavy bleeding and hormonal symptoms. During phase 2 of detox, these hormones get conjugated and get excreted through bile and out the bowels.
FOODS TO SUPPORT HEALTHY ESTROGEN METABOLISM:
Eating Cruciferous veggies is an excellent way of supporting healthy Estrogen metabolism. Leeks, cauliflower, broccoli, Brussel sprouts are all great veggies to add into your daily diet. Eat the colors of the rainbow when choosing fruits and vegetables. Adequate fiber, probiotics and water are also beneficial for bowel function and healthy hormone metabolism.
WHAT IS PROGESTERONE?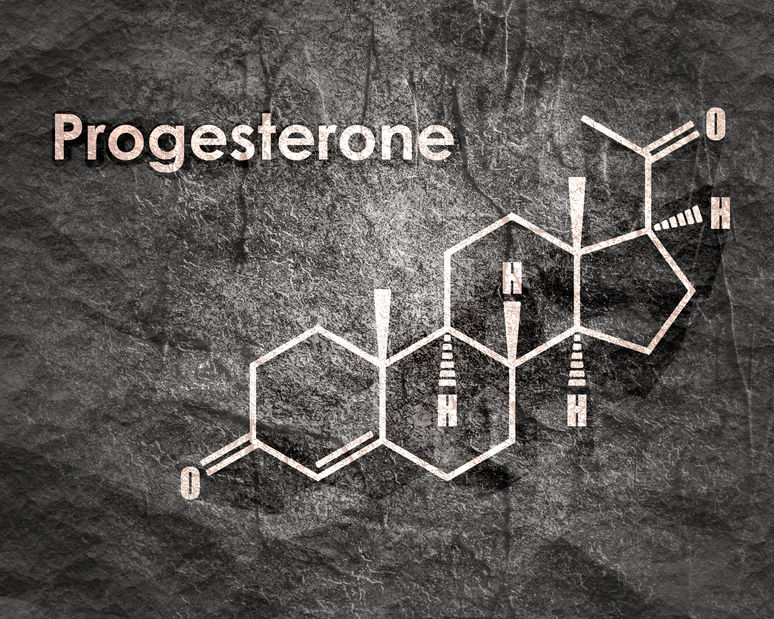 Progesterone is a steroid hormone produced in the ovaries, adrenal glands and corpus luteum (a hormone secreting structure found in the ovary) after ovulation. It maintains the lining of the uterus for implantation of a fertilized egg, in pregnancy it stimulates the production of breast milk and it balances the effects of estrogen in many ways. In the adrenal glands, progesterone is a precursor for aldosterone. This may be why some women retain water during the second ½ of their menstrual cycle.
WHAT ARE THE SYMPTOMS OF TOO MUCH PROGESTERONE?
Some of the reasons a woman may have high progesterone include multiple pregnancies, a luteal ovarian cyst and certain medications. Symptoms may also result from a relative excess of progesterone when compared to lower levels of Estrogen.
Symptoms of excess progesterone relative to Estrogen may include:
*acne, anxiety, moodiness, bloating, breast tenderness, fatigue, vomiting, and swelling of the feet.
WHAT ARE THE SYMPTOMS OF LOW PROGESTERONE?
Some of the reasons a woman may have low progesterone include PCOS, too much stress, high prolactin levels, thyroid dysfunction, nutritional deficiencies (vit A, E, C, B6, Mg and Zinc), perimenopause/menopause and oral contraceptives.
Symptoms of low progesterone relative to estrogen may include:
Anxiety, irritability, depression, mood swings, insomnia, pain, heavy periods, hypersensitive, migraines before periods, nervousness, weight gain, reduced libido, decreased HDL.
WHAT IS THE BEST TIME TO TEST FOR PROGESTERONE?
Progesterone can be tested via blood, saliva or urine. I generally recommend testing between days 19- 22 of a 28 day cycle (about 7 days before your expected period).
THE IMPORTANCE OF ADRENAL AND THYROID HEALTH IN OVERALL HORMONE HEALTH:
Adrenals
There is an interplay between your hormones. Its like an orchestra that wants to work in sync with each other. The main players in the hormone orchestra are your sex hormones, thyroid hormones and adrenal hormones made by the ovaries, adrenal and thyroid glands.
These 3 hormone systems are like a 3-legged stool. When all legs are balanced, the structure is strong. If one of the legs is imbalanced the whole stool can topple over. This is the analogy I use when thinking of balancing our hormones. Therefore, proper assessment of all 3 hormone systems may be an important piece when managing perimenopause or menopause symptoms.
HORMONE TESTING OPTIONS IN PERI-MENOPAUSE AND MENOPAUSE: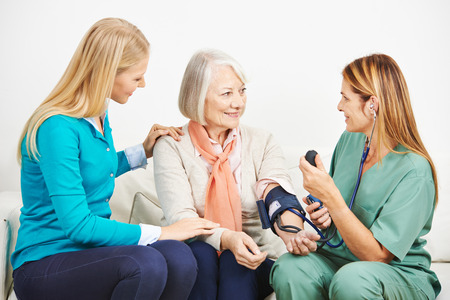 The first step in assessing your hormones is a consultation with one of our Naturopathic Doctors. Everyone is unique so getting a good history is important. Your Naturopathic Doctor will integrate the information obtained through lab testing together with a detailed history in order to get a good foundational picture. They will then develop an individualized treatment plan pairing the right tests, mode of administration and dosage of hormones. Proper follow up testing will then be performed to assess and monitor hormone levels.
Baseline testing is always performed to determine your starting point, determine next steps and if Hormone replacement is recommended. Follow up testing will then be used to determine if any changes to dosage or route of administration is recommended.
Broad spectrum baseline test are important to make sure we are treating the right hormone system as hormone symptoms may not be due to just imbalance in sex hormones. Imbalances in other hormones or systems (such as adrenal or thyroid hormones) can present in the same way. As there can be a lot of cross-over, we want to treat the right thing!
There are different methods available to test hormones. These include blood, urine or saliva testing. Each method has its own advantages and disadvantages. There is no ONE SIZE FITS ALL when it comes to both testing and prescribing. Naturopathic Doctors who are trained in the use of Bioidentical HRT will discuss options with you and recommend the testing method that may be right for you.
Tests that your ND may recommend include:
Estradiol, progesterone, FSH, LH, prolactin (either by dried urine testing, blood test or saliva testing)
Comprehensive Thyroid testing including TSH, Free T4, Free T3, Anti-TPO and Anti-Thyroglobulin antibodies, Reverse T3
Bioavailable Testosterone, DHT and DHEA
Fasting insulin, HBA1C
Adrenal hormones
WHAT IS BIOIDENTICAL HORMONE REPLACEMENT THERAPY?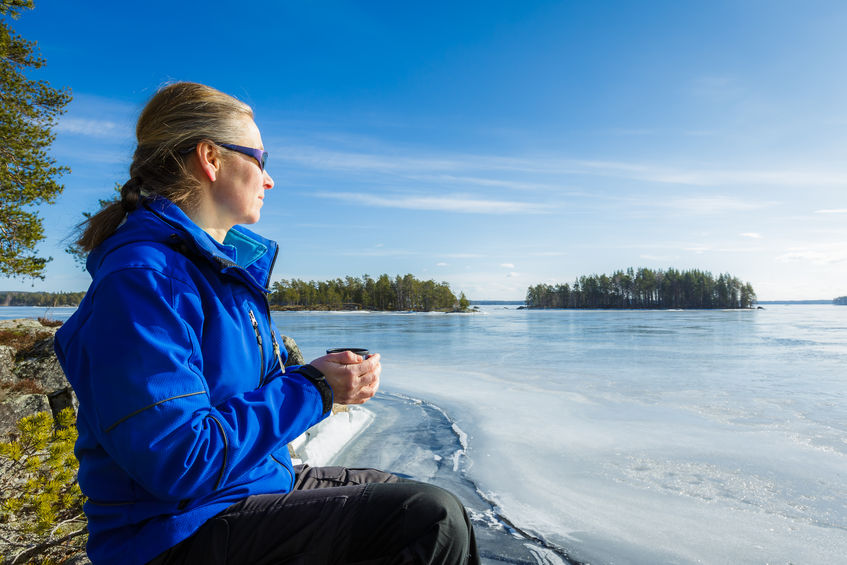 For those women who are in peri-menopause or menopause and are experiencing the symptoms of hormone deficiency, Bio-identical Hormone Replacement Therapy may be an option. Bio HRT is the use of hormones that are considered almost identical to the molecular structure of our body's natural or endogenous hormones. They are derived from plant sources.
WHY CONSIDER BIOIDENTICAL HORMONE REPLACEMENT THERAPY?
For women experiencing symptoms of hormone deficiency, Bio HRT may offer some relief. Symptoms of peri-menopause and menopause may include:
Symptoms: hot flashes, vaginal dryness, night sweats, anxiety, mood swings, irritability, insomnia, depression, loss of sexual interest, hair growth on face, painful intercourse, panick attacks, frequent urinary tract infections or symptoms of urinary urgency, vaginal itching, low back pain, bone loss, aching ankles, knees, wrists, shoulders, heels, hair loss, frequent urination, sore breasts, palpitations, varicose veins, urinary leakage, dizzy spells, skin feels crawly, migraine headaches, memory lapses and weight gain
From the North American Menopause Society Position Statement
HRT may provide relief from hot flashes
HRT may improve insomnia in post-menopausal women
HRT may improve genito-urinary symptoms associated with post-menopausal related estrogen deficiency including vaginal dryness, vaginal burning and irritation, sexual symptoms of diminished lubrication and pain and recurrent urinary tract infections.
HRT may improve sexual symptoms by increasing lubrication, blood flow and sensation in vaginal tissues.
HRT may improve joint pain and stiffness
Preliminary and observational studies suggest some benefit of Transdermal HRT on preventing progression of liver fibrosis and fatty liver but more research is needed (World Journal Gastroenterology)
A meta-analysis found combined HRT reduced the development of Type 2 Diabetes by almost 40% with lower fasting blood glucose and HBA1C levels. The benefits were reversed when HRT was discontinued. July 2014
For those women who are in menopause and are experiencing the symptoms of Estrogen deficiency, Bio-identical Hormone Replacement Therapy may be an option.
Every decade of life our hormones change, therefore it is important to understand our hormones and track our hormones! There is an interplay of our hormone systems and these are all considered when developing a treatment plan to optimize hormone function. Stress and diet influence our hormones and are also considered in an overall treatment plan. The Naturopathic doctors at Vitalia Health Care are highly experienced in testing and treating hormone imbalances. Book your appointment today!