Understanding How Your Genetics is Affecting Your Current & Long Term Health
Vitalia Health Care is pleased to announce we now offer genetic nutritional consultations using MethylGenetic Nutrition AnalysisTM*, a cutting-edge and proprietary software program.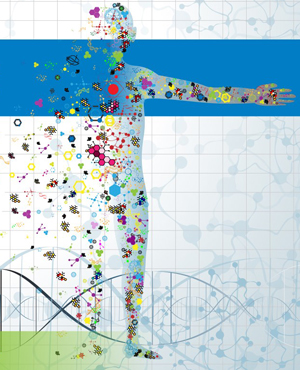 Genetic testing can help you discover what inherited health risks you may have based on your genes. Learn about your unique risks and also how epigenetics, including diet, lifestyle and specific nutritional supplements, can be a complementary support tool against health conditions for which you may be genetically susceptible.
Genetic testing is quickly becoming popular as more people are searching for support, individualized for them, based on their medical history and genetic profile. This is the premise of personalized medicine.
The presence of genetic variants, either homozygous or heterozygous, can increase your risk of certain health conditions or can affect how the systems of your body function.
Using your 23andMe® raw data, she will run an analysis of your DNA and create a report to help determine your risk of certain conditions such as allergies, tolerance to caffeine, ability to utilize nutrients, methylation status, susceptibility to inflammation, ability to detoxify toxins, how well you absorb iron, how you deal with stress and the type of exercise your body best responds to. Dr. Alibhai will analyze your report, along with other lab results you have, and your medical history. Dr. Alibhai will then develop a nutritional supplement protocol to address your current health condition or for prevention.
Call us today to have your genetic analysis.